Should I list over the holidays?
Are the Holidays of November through January a good time to list my home or should I wait until after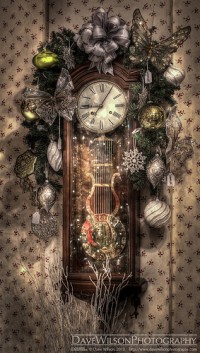 the New Year?  This is a question sellers are asking in the Pueblo and Pueblo West Real Estate market.
Many sellers think that the Holidays are a slow time to list their home, but in reality, it is a great time! Below are some reasons why you should not put off listing your home on the market now:
1 – Buyers who look at homes during the Holiday Season are usually serious buyers.
2 – There is less competition during this time of year.
3 – Homes usually show better during the Holiday Season, they feel more inviting.
4 – Some buyers need to purchase before the end of the year due to tax reasons.
5 – Consumers are more emotional during the Holiday Season and will normally negotiate less than other times of the year.
6 – Most appraisers will look at comparable homes which have sold during the last three to 6 months, which could be the higher sales at the end of summer.
7 – Closings could go quicker because appraisers and inspectors may not be as busy during this time of year.
8 – Many buyers want to move their children at the beginning of the new semester as it is less disruptive for the family.
9 – You can restrict showings to certain days or times during the Holiday times.
10 – Buyers have more time to look for a home during the Holiday Season than other times of the year.
Hopefully this information helps you to realize that now is a Great time to sell your home!!
Call me today if you are wanting to sell your Pueblo, Pueblo West or Southern Colorado home and I promise you will love my service!
Photo courtesy of Dave Wilson Photography
By:
Ammie Thomas
on November 10th, 2012
Category:
Articles
Tags:
Holiday Sales
,
Selling your Property
,
selling your pueblo colorado home