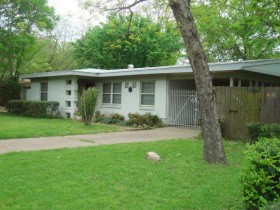 Who wouldn't love to pay 50% of a home's sale price?  If you are a law enforcement officer, Pre-K through 12th grade teacher, firefighter or EMT, then you qualify for the  "Pueblo Good Neighbor Next Door" through the HUD Program.  This program is designed to help revitalize communities by having "good neighbors".
When a home has been foreclosed and is available through HUD, it is determined if the  property qualifies for the Good Neighbor Next Door Program (GNND), if so, then it is exclusively listed for 5 days.  Because of the short time these homes are exclusively available to the professions listed, I highly recommend you get pre-approved through a trusted lender before hand.
Once a homes is listed as a "GNND" , you have the ability to tour the home to decide if the home is one you would like to purchase. You will need to work with a REALTOR® that is registered with HUD to show you the home and put in your bid to purchase.  One of the requirements with the GNND program is that you offer full listing price for the home, and you will live there as your personal residence for 3 years.  This is where the incredible program starts, you have a mortgage for 50% of the purchase price, which is what your mortgage payments will be based on.  You will sign a "silent" second note for the balance, which is wiped clear after the 3 years you reside at the property.  You truly purchase your home for 50% of the sale price!!
To view home available in your area (which must be located in the "district" or city you are contracted to work in) you can go to the HUD Homestore Website to search for properties.  Remember, they go quickly!! If multiple bids come in, the "winner" is chosen by a random lottery.
If you are ready to start looking for a new home and are a "Good Neighbor", I can show you homes as they come on the market and place your bid to purchase the home you feel is right for you!